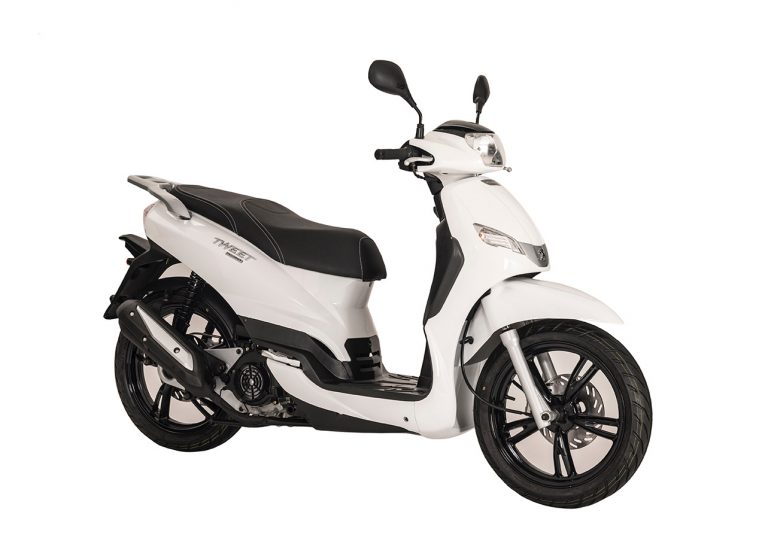 Peugeot TWEET 125i
New EasyMotion Euro4 engine.
With the new EasyMotion engine, which complies with Euro4 standards, together with the introduction of fuel injection, fuel consumption of the Tweet 125i is 10% lower, levels of emissions and vibration are reduced, and cold starting is made easier.
Functional and comfortable
Under-seat compartment with space for a full-face helmet, but also: flat floor pan, bag rack, glove box with lock, dual seat, folding footrests, etc. The Tweet is the large-wheel scooter par excellence!
Handling and safety
The Tweet 125i now incorporates combined SBC braking as standard for increased safety:Braking distance is reduced by 9% on wet ground and 7% on dry ground.The 16� wheels are a guarantee of great handling and agility.